15-18 Giugno 2017
The Neurosciences and Music – VI
Intro
In partnership with
Harvard Medical School and Beth Israel Deaconess Medical Center
The main theme in the 6th conference of the "Neuromusic series" is the triad of Music, Sound and Health. Since the beginning, the Mariani Foundation has been focusing on disability and rehabilitation, especially studies on communication and language, that include for example autistic spectrum disorders with atypical development, or aphasia where a disruption of normal function occurs, requiring specific interventions that may involve music training and / or music therapy. Sub-themes of the developmental approach involve the different ages over the lifespan.
A steadily growing interest in the integration of basic skills will also be presented: besides reports on the influence of music training on speech processing, language learning, and executive functions, there will be sessions on the possibility to train auditory short-term memory through music, to facilitate plasticity in stroke rehabilitation and in common life through audiomotor and sensorimotor integration.
In children with typical and atypical development, as well as in adults, presentations will entail different perspectives: from using rhythm to enhance social and linguistic development to the study of the predictive processing in music and its significance for health and development.
Other work will focus on very early musical interventions to support infant development with ecological approaches and the understanding of the biological basis of musicality from genetics and animal studies. In addition, the study of musical prodigies will be approached from a scientific perspective.
Promotion Partners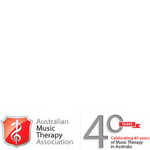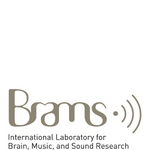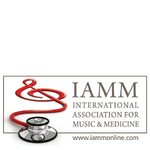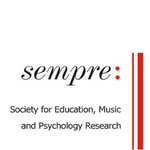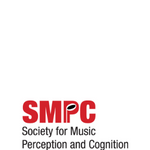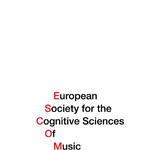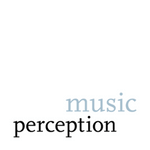 Committees
Scientific Committee
Gottfried Schlaug
Chair
Beth Israel Deaconess Medical Center
and Harvard Medical School, Boston, USA
Eckart Altenmüller
Institute for Music Physiology and Music
Medicine, Hannover, Germany
Giuliano Avanzini
"C. Besta" Neurological Institute, Milan, Italy
Shinichi Furuya
SONY Computer Science Laboratory (CSL)
Tokyo, Japan
Musical Skill and Injury Center (MuSIC), Sophia
University, Tokyo, Japan
Nina Kraus
Auditory Neuroscience Laboratory, Northwestern
University, Chicago, USA
Aniruddh Patel
Department of Psychology, Tufts University
Boston, USA
Virginia Penhune
Department of Psychology, Concordia University
Montreal, Canada
Mari Tervaniemi
Cognitive Brain Research Unit, Institute
of Behavioural Sciences, Helsinki, Finland
Barbara Tillmann
Lyon Neuroscience Research Center, France
Local Organizing Committee
Gottfried Schlaug
Nadine Gaab
Boston Children's Hospital
and Harvard Medical School
Boston, USA
Suzanne Hanser
Music Therapy Department, Berklee College
of Music, Boston, USA
Psyche Loui
MIND Lab, Wesleyan University, Middletown
USA
Aniruddh Patel
Lisa Wong
Arts and Humanities, Harvard Medical School
Boston, USA
Scientific Advisor
Isabelle Peretz
University of Montreal, BRAMS, Canada
Robert Zatorre
McGill University, BRAMS, Montreal, Canada
Scientific Secretariat
Luisa Lopez
Child Neurology Unit, "Eugenio Litta" Center for
Developmental Disabilities, Grottaferrata, Rome
University of Rome "Tor Vergata", Italy
lopez@uniroma2.it
Program
Day 1
Workshop on Neuromusic interventions
MUSIC LISTENING AND MUSIC MAKING IN THE TREATMENT OF NEUROLOGICAL AND PSYCHIATRIC DISORDERS AS WELL AS DEVELOPMENTAL IMPAIRMENTS
Symposium by the Local Organizing Committee
BOSTON MUSIC SCIENCE RESEARCH
Moderator: Lisa M. Wong
Arts and Humanities Initiative
Harvard Medical School, Boston, USA
Can white matter integrity in infancy predict musical aptitude in preschool?
Nadine Gaab
Boston Children's Hospital and Harvard Medical
School, USA
Relationships between early literacy and non-linguistic rhythmic processes in kindergarten children
Aniruddh Patel
Tufts University, Boston, USA
Jazz improvisation as a model of creativity: a cross-sectional and longitudinal study
Psyche Loui
Wesleyan University, Middletown, USA
Musical function modification through
the use of noninvasive Brain Stimulation
Gottfried Schlaug
Beth Israel Deaconess Medical Center, Harvard
Medical School, Boston, USA
Effects of a music therapy intervention for individuals with dementia and their family caregivers
Suzanne B. Hanser
Berklee College of Music, Boston, USA
Keynote lecture
ADDING MUSIC TO THE BRAIN: STUDIES OF AUDITORY CORTEX IN PRIMATES
Josef P. Rauschecker
Laboratory of Integrative Neuroscience
and Cognition
Georgetown University, Washington, USA
WELCOME RECEPTION
SIMMONS COLLEGE
The Fens & Common Grounds
300 The Fenway, Boston
Music by Thanya Iyer & Friends
Day 2
Musical interlude #1
Kameron Clayton, tuba, neuroscientist
Symposium 1
TRACKING THE INFLUENCE OF MUSIC TRAINING ON SPEECH PROCESSING, LANGUAGE LEARNING, AND EXECUTIVE
FUNCTIONS
Chairs: Jennifer Bugos and Stefan Elmer
Neural similarities in voice and music
processing
Pascal Belin
Institut de Neurosciences de La Timone
CNRS & Aix-Marseille University, France
Music training, speech processing, and
word learning: from local changes toward a network perspective
Stefan Elmer
Auditory Research Group Zurich (ARGZ)
Division Neuropsychology
Institute of Psychology, University of Zurich
Switzerland
Music and language: two sides of one coin
Lutz Jäncke
Auditory Research Group Zurich (ARGZ)
Division Neuropsychology
Institute of Psychology, University of Zurich
Switzerland
Community of voices on health
and well-being
Julene Johnson
School of Nursing, Institute for Health and Aging
University of California, San Francisco, USA
The effects of drumming on working
memory in older adults
Franziska Degé
Developmental Psychology
Justus Liebig University, Giessen, Germany
Group piano training on executive
functions and psychosocial outcomes
in older adults
Jennifer Bugos
School of Music, Center for Music Education
Research, University of South Florida, Tampa
USA
Musical interlude #2
Claudia Eliaza, jazz vocalist, music therapist
Symposium 2
AUDITORY SHORT-TERM MEMORY
IN HEALTHY AND PATHOLOGICAL BRAINS
Chairs: Barbara Tillmann and Anne Caclin
Short-term
memory for tones and time intervals
Timothy D. Griffiths
Institute of Neuroscience, Newcastle University
UK
Investigating auditory short-term
memory with the SAN
Christine Lefebvre and Pierre Jolicoeur
Centre de recherche Institut Universitaire
de Gériatrie of Montreal (CRIUGM), Canada
BRAMS, Montreal, Canada
Centre de Recherche en Neuropsychologie
et Cognition (CERNEC), Canada
University of Montreal, Canada
Musical and verbal short-term
memory: insights from musical and neurological disorders
Anne Caclin and Barbara Tillmann
Lyon Neuroscience Research Center, France
Behavioral training and information-based non-invasive stimulation as rehabilitation tools for impaired auditory working memory
Philippe Albouy
Montreal Neurological Institute
McGill University, Canada
Poster session I and Lunch
Musical interlude #3
Katya Herman, harp, music therapist
Symposium 3
PREDICTIVE PROCESSING IN MUSIC
AND ITS SIGNIFICANCE FOR HEALTH AND DEVELOPMENT
Chair: Robert Zatorre
Musical predictions and their impairment in children with atypical development
Stefan Koelsch, University of Bergen, Norway
The healthy groove: when predictive
coding, rhythmic complexity and pleasure come together
Peter Vuust, Center for Music in the Brain (MIB)
Dept. of Clinical Medicine, Aarhus University
The Royal Academy of Music, Aarhus/Aalborg
Denmark
Statistical learning and probabilistic
prediction in musical enculturation and perception
Marcus Pearce
Queen Mary University of London, UK
Predictive coding – a mechanism
for temporal binding in multisensory
perception
Uta Noppeney, Department of Psychology and
Computational Neuroscience and Cognitive
Robotics Centre, University of Birmingham, UK
Musical interlude #4
Heather Woods, music therapist and George Woods, singer-songwriter
Symposium 4
BORN TO BE MUSICAL: WHAT WE CAN LEARN FROM STUDYING MUSICAL PRODIGIES
Chair: Isabelle Peretz
University of Montreal, BRAMS, Canada
What underlies exceptional skill in music
David Z. Hambrick
Michigan State University, East Lansing, USA
The brains of musical prodigies: predictions
Ellen Winner
Boston College, USA
Genetic influences on musical expertise
Miriam A. Mosing
Karolinska Institute, Stockholm, Sweden
Day 3
Surprise Award
for special achievement in the field of Neuroscience and Music
Musical interlude #5
Ali Rapetti – singer songwriter, music therapist
Symposium 5
RHYTHM AND OPTIMAL DEVELOPMENT:
TRANSLATION OF BASIC RESEARCH TO THE DEVELOPMENT OF EVIDENCE-BASED INTERVENTIONS
Chairs: Laurel Trainor and Devin McAuley
Developmental trajectories for musical
rhythm perception
Erin Hannon
University of Nevada, Las Vegas, USA
Rhythm, synchronization and early social development
Laura Cirelli
University of Toronto, Mississauga, Canada
Rhythm in social communication:
evidence from typically-developing infants and toddlers and implications for children with autism
Miriam D. Lense
Vanderbilt University Medical Center, Nashville
USA
Auditory rhythmic deficits
in developmental coordination disorder (DCD)
Laurel J. Trainor
McMaster University, Hamilton, Canada
The contribution of rhythm to grammar skills in children: lessons from typical development and language impairment
Reyna L. Gordon
Vanderbilt University Medical Center, Nashville
USA
Rhythm perception as a core deficit in
developmental stuttering: toward the
development of novel rhythm-based
interventions
J. Devin McAuley
Michigan State University, East Lansing, USA
Symposium 6
VERY EARLY MUSICAL INTERVENTIONS TO SUPPORT INFANT DEVELOPMENT –
EVIDENCE FROM BRAIN AND LANGUAGE SKILLS
Chair: Mari Tervaniemi
Introduction — Why would very early
musical interventions work?
Mari Tervaniemi
Cicero Learning, University of Helsinki
Cognitive Brain Research Unit, University of
Helsinki, Finland
First sounds rhythm breath lullaby — An international NICU music therapy training model
Joanne Loewy
The Louis Armstrong Center for Music &
Medicine, Mount Sinai Beth Israel, New York USA
Music listening intervention to infants born to dyslexic parents
Paula Virtala
Cognitive Brain Research Unit
University of Helsinki, Finland
Multisensory musical intervention in
prematurely born infants during kangaroo care
Eino Partanen
Center of Functionally Integrative Neuroscience
Aarhus University, Denmark
BEST POSTER ABSTRACTS IN A FLASH
Poster session II and Lunch
Musical interlude #6
Stan Strickland, saxophone
Symposium 7
ON THE BIOLOGICAL BASIS OF MUSICALITY
Chair: Henkjan Honing
Introduction to musicality as a research topic
Henkjan Honing
University of Amsterdam, The Netherlands
Monkeys tapping to an isochronous
metronome: behavioral properties and
population neural dynamics
Hugo Merchant
Instituto de Neurobiología, Mexico
The evolution of rhythm between biology and culture.
Andrea Ravignani
AI-Lab, Vrije Universiteit Brussel, Belgium
Max Planck Institute for Psycholinguistics
The Netherlands
Sealcentre Pieterburen, The Netherlands
Centre for Language Evolution
University of Edinburgh, UK
Genomics approaches to study music
perception and practice
Irma Järvelä
Department of Medical and Clinical Genetics
University of Helsinki, Finland
Musical interlude #7
Suzanne Hanser, Native American Flute, music therapist
Symposium 8
TOWARDS EVIDENCE-BASED PRACTICE OF MUSIC INTERVENTIONS IN STROKE
REHABILITATION: FEASIBILITY, EFFICACY, AND NEURAL MECHANISMS
Chairs: Antoni Rodríguez-Fornells
and Teppo Särkämö
Vocal vs. instrumental music listening in the neurorehabilitation of acute stroke
Teppo Särkämö
Cognitive Brain Research Unit (CBRU)
Department of Psychology and Logopedics
University of Helsinki, Finland
The MELLO trial: mindful music listening, cognition and mood after ischemic stroke
Satu Baylan
Institute of Mental Health and Wellbeing
University of Glasgow, UK
Characterizing neural plasticity in
sensorimotor functions after music-making for upper-extremity rehabilitation in chronic stroke
Takako Fujioka
Department of Music and Stanford
Neurosciences Institute
Stanford University, USA
Music-Supported Therapy in the
neurorehabilitation of motor deficits
after acute stroke
Antoni Rodríguez-Fornells
Cognition and Brain Plasticity Unit (CBPU)
ICREA & Department of Cognition, Development and Education Psychology & IDIBELL (Campus
de Bellvitge)
University of Barcelona, Spain
BEST POSTER ABSTRACT IN A FLASH 
Day 4
Musical interlude #8
Longwood Symphony Orchestra ensemble
Symposium 9
PERSPECTIVES ON THE EXTRA-MUSICAL BENEFITS OF MUSIC TRAINING ACROSS THE LIFESPAN: CONVERGENT EVIDENCE AND LINGERING QUESTIONS
Chairs: Frank Russo and Assal Habibi
Neural correlates of cognitive
and emotional development in children engaged in music training
Assal Habibi, Beatriz Illari, Antonio Damasio
and Hanna Damasio
University of Southern California, Los Angeles
USA
SIMPHONY: Studying the impact music practice has on neurodevelopment in youth
John A. Iversen
University of California, San Diego, USA
Musical training and adolescent brain
development
Vesa Putkinen
University of Jyväskylä, Finland
Music training and bilingualism:
connections and disconnections
Travis White-Schwoch and Nina Kraus
Northwestern University, Chicago, USA
Promoting healthy aging: the role of music training and bilingualism
Claude Alain
Baycrest Hospital, Toronto, Canada
Benefits of music training in older adults with age-related hearing loss
Frank A. Russo and Ella Dubinsky
Ryerson University, Toronto, Canada
Musical interlude #9
Sarah Darling, viola and Michael Unterman, cello
(A Far Cry)
Symposium 10
INTERPERSONAL, INTER-BRAIN
COORDINATION AMONG MUSICIANS
Chair: Caroline Palmer
Oscillatory correlates of interpersonal
action coordination during music
performance
Ulman Lindenberger1,2 and Viktor Müller1
Center for Lifespan Psychology, Max Planck
Institute for Human Development, Berlin
Germany
Max Planck UCL Centre for Computational
Psychiatry and Ageing Research, Berlin, Germany
Correlational and causal relations
between inter-brain and interpersonal
synchronization in musical joint action
Giacomo Novembre Daniela Sammler
Günther Knoblich and Peter E. Keller University College London, UK
The MARCS Institute for Brain, Behaviour
and Development, Sydney, Australia
Neural correlates of interpersonal
synchrony during duet piano performance
Anna Zamm1, Caroline Palmer1, Anna-Katharina
R. Bauer, Martin G. Bleichner, Alexander P.
Demos and Stefan Debener
Department of Psychology, McGill University
Montreal, Canada
Empathy of the musical brain in musicians playing in ensemble
Claudio Babiloni1, Claudio Del Percio, Ivo Bruni and Daniela Perani
Department of Physiology and Pharmacology
University of Rome "La Sapienza", Rome, Italy
IRCCS San Raffaele Pisana, Rome, Italy
Poster session III and Lunch
Musical interlude #10
Alison Jin, Guzheng
Symposium 11
BUILDING THE AUDIO-MOTOR BRAIN:FROM MOVEMENTS TO MULTISENSORY INTEGRATION
Chair: Floris van Vugt
Learning novel sensorimotor maps
Floris T. van Vugt
Department of Psychology, McGill University
Montreal, Canada
Metaplasticity of sensory-motor integration in musicians
Shinichi Furuya
SONY Computer Science Laboratory (CSL)
Tokyo, Japan
Musical Skill and Injury Center (MuSIC)
Sophia University, Tokyo, Japan
Enhancement of the emotional response to music during spontaneous dance
Nicolò F. Bernardi
BRAMS, Montreal, Canada
Department of Psychology, McGill University
Montreal, Canada
BEST POSTER ABSTRACTS IN A FLASH
General discussion and conclusions