09-12 Giugno 2011
The Neurosciences and Music – IV
Intro
In partnership with
IMHSD – The Institute for Music in Human and Social Development
University of Edinburgh
EBRAMUS: Europe BRAin and MUSic
This conference is conceived as a continuation of the previous meetings on the relation between the Neurosciences and Music in which the Mariani Foundation participated: "The Biological Foundations of Music" (New York, 2000), "The Neurosciences and Music – I , Mutual interactions and implications of developmental functions" (Venice, 2002), "The Neurosciences and Music – II, From perception to performance" (Leipzig, 2005) and "The Neurosciences and Music – III, Disorders and plasticity" (Montreal, 2008).
These conferences have been highly successful and have generated enormous excitement, both among established and new researchers. By providing the opportunity to present new results and exchange information, the meetings have contributed substantially to the growth of new research and collaborations in the neuroscience of music and to its visibility within the broader scientific community.
The central theme of "The Neurosciences and Music – IV" is Learning and Memory, including subthemes: "Infants and Children", "Adults: musicians and non musicians", "Disabilities and aging related issues" and "Therapy and Rehabilitation". The program includes: 9 Symposia, 3 Poster Sessions, 2 Workshops and a Keynote Lecture.
The conference is of interest to neuroscientists, psychologists, clinical neurologists, clinical psychologists, therapists, as well as music performers, educators and musicologists.
Edinburgh has been selected as a most appropriate setting because of the IMHSD -Institute for Music in Human and Social Development, established in 2005, which brings together music research, theory and practicefrom a wide range of disciplines, with an emphasis on learning and rehabilitation.
Promotion Partners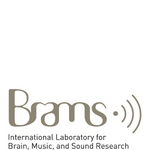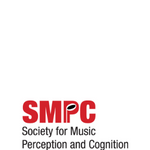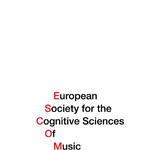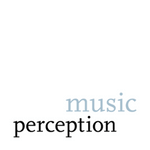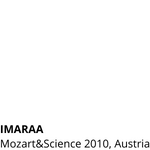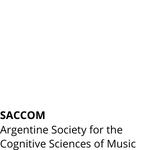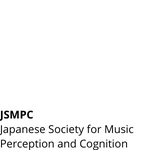 Committees
Scientific Commmittee
Katie Overy
IMHSD – University of Edinburgh, UK
Eckart Altenmüller
Institute of Music Physiology and Musicians'
Medicine, Hannover, Germany
Giuliano Avanzini
"C. Besta" Neurological Institute, Milan, Italy
Stefan Koelsch
Freie Universität, Berlin, Germany
Raymond MacDonald
Glasgow Caledonian University, UK
Virginia Penhune
Concordia University, Montreal, Canada
Lauren Stewart
Goldsmiths University of London, UK
Barbara Tillmann
CNRS-UMR 5020 and EBRAMUS, Lyon, France
Sandra Trehub
University of Toronto, Canada
Robert Turner
Max Planck Institute of Cognitive Neuroscience
Leipzig, Germany
Scientific Advisors
Isabelle Peretz
University of Montreal, BRAMS, Canada
Robert Zatorre
McGill University, BRAMS, Montreal, Canada
Scientific Secretariat
Luisa Lopez
Child Neurology Unit, "Eugenio Litta" Center for
Developmental Disabilities, Grottaferrata, Rome
University of Rome "Tor Vergata", Italy
Program
Day 1
Welcome from Maria Majno, Mariani
Foundation, Katie Overy, IMHSD and Richard Morris, University of Edinburgh
Workshop 1
EXPERIMENTAL METHODS
Chairs: Richard Morris
New imaging methods and auditory
protection for neonates
Amir Lahav
Brigham and Women's Hospital
Harvard Medical School
Boston, USA
Musical experience, plasticity and
maturation: issues in measuring
developmental change using
electrophysiology (EEG) and
magnetoencephalography (MEG)
Laurel Trainor
Department of Psychology Neuroscience and Behavior
McMaster University
Hamilton, Canada
Current behavioural methods with infants
Sandra Trehub
Department of Psychology
University of Toronto
Mississauga, Canada
Current fMRI methods with children
Nadine Gaab
Harvard Medical School
Boston, USA
Workshop 2
SOCIAL / REAL WORLD METHODS
Chairs: Maria Majno and Nigel Osborne
"Education through music": The model of the Musikkindergarten Berlin
Stefanie Uibel
Musikkindergarten Berlin
Goethe University Frankfurt
Berlin, Germany
From "El Sistema" to other models:
learning and integration through collective music education
Maria Majno
"Il Sistema" of children and youth orchestras
and choirs
Milan, Italy
Making music in a group: synchronisation, imitation and shared experience
Katie Overy
The Institute for Music in Human and Social
Development (IMHSD)
University of Edinburgh, UK
Music as a therapeutic resource for PTSD children in conflict zones
Nigel Osborne
The Institute for Music in Human and Social
Development (IMHSD)
University of Edinburgh, UK
Day 2
Welcome, from Rt. Hon George Grubb, Lord Provost of the City of Edinburgh and Dorothy Miell, University of Edinburgh
KEYNOTE LECTURE
Human memory
Alan Baddeley
Department of Psychology
University of York, UK
Symposium I
MECHANISMS OF RHYTHM AND METER
LEARNING OVER THE LIFE SPAN
Chair: Erin E. Hannon
Neural bases of individual differences in beat perception: implications for rhythm learning
J. Devin McAuley
Department of Psychology
Michigan State University
East Lansing, USA
Is hierarchy in rhythm perception learned or emergent?
Henkjan Honing
Universiteit van Amsterdam
Amsterdam, Netherlands
Rhythm learning through listening: effects of perceptual experience on children's and adults' comprehension of unfamiliar rhythms
Erin E. Hannon
Department of Psychology
University of Nevada
Las Vegas, USA
Symposium 2
IMPACT OF MUSICAL EXPERIENCE ON
CEREBRAL LANGUAGE PROCESSING
Chair: Mathias Oechslin
Geneva Neuroscience Center FPSE
University of Geneva Uni Mail
Geneva, Switzerland
Musical training shapes functional brain networks for selective auditory attention and hearing speech in noise
Nina Kraus
Departments of Communication Sciences
and Neurobiology
Northwestern University
Evanston, USA
Music training for the development
of speech segmentation
Daniele Schön
Institut de Neurosciences Cognitives
de la Méditerranée
CNRS and University of Marseille, France
Brain responses to rapidly changing
acoustic modulations in spoken language vary as a function of musical expertise
Martin Meyer
Department for Neuropsychology
University of Zurich, Switzerland
Why would musical training benefit theneural encoding of speech? The OPERA hypothesis
Aniruddh Patel
The Neurosciences Institute
San Diego, USA
Symposium 3
CULTURAL NEUROSCIENCE OF MUSIC
Chair: Steven Demorest
Effects of learning on musical enculturation in infancy
Laurel Trainor
Department of Psychology, Neuroscience
and Behavior
McMaster University
Hamilton, Canada
Practiced musical style shapes auditory skills
Peter Vuust
The Royal Academy of Music and and CFIN
Aarhus University Hospital, Denmark
Expertise in folk music alters the brain
processing of Western harmony
Mari Tervaniemi
Cognitive Brain Research Unit
University of Helsinki, Finland
Neurodynamics of tonality
Edward Large
Center for Complex Systems & Brain Sciences
Florida Atlantic University
Boca Raton, USA
ERP responses to cross-cultural music
expectancy violations
Steven Demorest
School of Music
University of Washington
Seattle, USA
The bimusical brain
Patrick Wong
Departments of Communication Sciences
& Disorders and Otolaryngology-Head
and Neck Surgery
Northwestern University
Evanston, USA
(short walk to Playfair Library)
Coffee break
PLAYFAIR LIBRARY
Poster Session I
Day 3
Symposium 4
MEMORY AND LEARNING IN MUSIC
PERFORMANCE
Chairs: Caroline Palmer and Peter
Pfordresher
Sensitive period effects for musical
training
Virginia Penhune
Laboratory for Motor Learning and Neural
Plasticity
Concordia University
Montreal, Canada
Effects of musical training on the role
of auditory feedback during music
performance
Peter Pfordresher
Department of Psychology
University at Buffalo SUNY
New York, USA
Seeing what you hear and hearing what you do: audiovisual interactions in music learning and rehabilitation
Amir Lahav
Brigham and Women's Hospital
Harvard Medical School
Boston, USA
Contextual influences on performers'
memory retrieval processes
Caroline Palmer
Department of Psychology
McGill University
Montreal, Canada
Error prediction and action control during piano performance in healthy and dystonic pianists
María Herrojo Ruiz
Department of Neurology
Charité-University of Medicine
Berlin, Germany
Symposium 5
MIND AND BRAIN IN MUSICAL IMAGERY
Chairs: Andrea Halpern and Robert J.
Zatorre
Dynamic aspects of musical imagery
Andrea Halpern
Psychology Department
Bucknell University
Lewisburg, USA
Mental imagery in music performance
Peter Keller
Max Planck
Institute for Human Cognitive and Brain Sciences
Leipzig, Germany
br>
Acuity of mental representations of pitch
Petr Janata
Department of Psychology
University of California at Davis, USA
Beyond auditory cortex: working with
musical thoughts
Robert J.Zatorre
Montreal Neurological Institute
McGill University and BRAMS Laboratory
Montreal, Canada
Symposium 6
PLASTICITY AND MALPLASTICITY IN HEALTH
AND DISEASE
Chair: Eckart Altenmüller
The functional architecture of working
memory for tones and phonemes in nonmusicians and musicians with and without absolute pitch
Stefan Koelsch
Cluster of Excellence "Languages of Emotion"
Freie Universität Berlin, Germany
Tinnitus: the dark side of the auditory
cortex plasticity
Christo Pantev
Institute for Biomagnetism and Biosignalanalysis
University of Münster, Germany
Singing: when it helps, when it hurts
and when it changes brains
Gottfried Schlaug
Departmentt of Neurology
Beth Israel Deaconess Medical Center and
Harvard Medical School
Boston, USA
The adapting sensory-motor system
of musicians
Lutz Jäncke
Department of Psychology
University of Zurich, Switzerland
The mal-adapting sensory-motor system of musicians: dystonia as a syndrome of dysfunctional brain plasticity
Eckart Altenmüller
Institute of Music Physiology and Musicians'
Medicine (IMMM)
University of Music, Drama, and Media
Hannover, Germany
(short walk to Playfair Library)
Coffee break
PLAYFAIR LIBRARY
Poster Session II
Day 4
Symposium 7
THE ROLE OF MUSIC IN STROKE
REHABILITATION: NEURAL MECHANISMS AND THERAPEUTIC TECHNIQUES
Chairs: Takako Fujioka and Teppo Särkämö
Rehabilitative effects of music listening on the recovering brain
Teppo Särkämö
Institute of Behavioural Sciences
University of Helsinki, Finland
Improving visual neglect through pleasant music
David Soto
Department of Medicine
Imperial College
London, UK
Music-supported therapy induced plasticity in the sensorimotor cortex in chronic stroke patients
Antoni Rodriguez-Fornells
Department of Basic Psychology
University of Barcelona, Spain
Multimodal functional cortical
reorganization and its spatio-temporal
pattern after music-supported stroke
rehabilitation
Takako Fujioka
Rotman Research Institute and Centre for Stroke
Recovery
Baycrest, University of Toronto, Canada
Effective music therapy techniques in the treatment of non-fluent aphasia
Concetta Tomaino
Institute for Music and Neurologic Function
Beth Abraham Family of Health Services
New York, USA
Making music after stroke: using musical activities to enhance arm function
Raymond MacDonald
Department of Psychology
Glasgow Caledonian University, UK
Symposium 8
MUSIC: A WINDOW INTO THE WORLD
OF AUTISM
Chair: Catherine Wan
Why are musical skills preserved in autism?
Pamela Heaton
Department of Psychology
Goldsmiths, University of London, UK
Brain and behavioral correlates of auditory
processing in autism spectrum disorders
Krista L. Hyde
Departments of Psychiatry and Neurology
Montreal Children's Hospital, McGill University
Montreal, Canada
The neural correlates of emotional music
perception: an fMRI study of the Shared
Affective Motion Experience (SAME) model
of musical experience
Istvan Molnar-Szakacs
Semel Institute for Neuroscience and Human
Behavior
University of California at Los Angeles, USA
Using Auditory-Motor Mapping Training
to facilitate speech output in non-verbal
children with autism
Catherine Wan
Beth Israel Deaconess Medical Center
Harvard Medical School
Boston, USA
Symposium 9
LEARNING AND MEMORY IN MUSICAL
DISORDERS
Chairs: Psyche Loui and Isabelle Peretz
Memory disorders and vocal performance
Simone Dalla Bella
WSFiZ, Warsaw, Poland
BRAMS, Montreal, Canada
Congenital amusia: is there potential
for learning?
Lauren Stewart
Department of Psychology
Goldsmiths, University of London, UK
Behavioural and neural correlates of normal and disordered music learning ability
Psyche Loui
Beth Israel Deaconess Medical Center
Harvard Medical School
Boston, USA
Learning speech but not musical sounds in congenital amusia
Isabelle Peretz
BRAMS Laboratory
Université de Montréal, Canada
Edinburgh International Film Festival previews with the participation of James Mullighan, Festival Director
(short walk to Playfair Library)
Coffee break
PLAYFAIR LIBRARY
Poster Session III