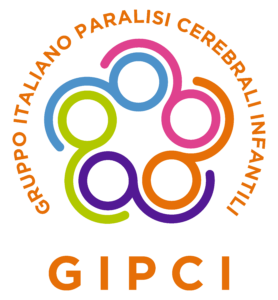 ITALIAN CEREBRAL PALSY GROUP
Created on the initiative of a group of doctors and therapists, who included Ermellina Fedrizzi and Marcello Mario Pierro, the Italian Cerebral Palsy Group (GIPCI) was set up in 1994, with the support of the Mariani Foundation, to provide training and refresher courses aimed at clinicians involved in diagnosis of the different forms of cerebral palsy and rehabilitation of affected children.
GIPCI was established as a network of rehabilitation centres (initially 10 and now 35 in number) linked to different types of organisation, namely local health services, hospital rehabilitation centres, university organisations and research hospitals, scattered throughout the country.
In addition to its training work, performed through periodic meetings for discussion and sharing of experiences, refresher courses held every two or three years, and publications aimed at therapists and families, since 2007 GIPCI has also carried out clinical research activities: in 2007-2009 a trial on CIMT was conducted involving 20 centres and more than 100 children with hemiplegia. A multicentre observational study focusing on the GIPCI approach to the rehabilitation of children with bilateral forms of cerebral palsy is currently being conducted, through two projects: AMIRA, coordinated by Prof. Elisa Fazzi (University of Brescia) and involving very young children (0 to 2 years), and AMOGIOCO, coordinated by Dr Emanuela Pagliano (Neurological Institute "Carlo Besta", Milan) and involving children aged 2 to 6 years.
Come aderire…
I professionisti, medici, terapisti, psicologi interessati ad aderire al GIPCI possono scrivere a: ilaria.pedrinelli@istituto-besta.it indicando nome, professione, qualifica, struttura di appartenenza, indirizzo postale ed email. L'adesione è gratuita e permette la partecipazione a tutte le attività del Gruppo.
Le riunioni periodiche, in genere ogni 3-4 mesi, si tengono nella Biblioteca Infantile della Fondazione IRCCS Istituto Neurologico Besta di Milano.