25-28 June 2008
The Neurosciences and Music – III
Intro
in partnership with
International Laboratory for Brain, Music and Sound Research, Montreal
McGill University, Montreal
MNIH Montreal Neurological Institute and Hospital
This conference is conceived as continuation of the three previous meetings on the relation between Music and the Neurosciences in which the Mariani Foundation participated: "The Biological Foundations of Music" New York, 2000, "The Neurosciences and Music- I , Mutual interactions and implications of developmental functions" Venice, 2002, and "The Neurosciences and Music- II, From perception to performance" Leipzig, 2005. Our previous meetings have been highly successful and have generated great excitement, both among established and new researchers.
By bringing individuals together and giving them the opportunity to exchange information and ideas, the conferences have contributed substantially to the growth of new research and collaborations in the neuroscience of music and to its visibility within the broader scientific community. The purpose of this event is to bring together the premier scientists in the neuroscience of music along with clinicians and students to discuss and disseminate the most recent findings, and to involve new researchers into the field.
The program includes 8 Symposia, 2 Poster Sessions, a Keynote Lecture, and a Pre-conference Workshop on research design and methodology. The specific theme of this meeting pertains to issues related to music and medicine, by focusing on musical disorders and plasticity. The event is of particular interest for medical professionals, neuroscientists, neurologists, psychologists, educators, music therapists, musicologists, sound engineers, computer scientists.
Montreal has been chosen as a most appropriate setting because of the newly established BRAMS laboratory. The dates coincide with the "Festival International de Jazz de Montréal", welcoming the greatest jazz musicians from every corner of the globe. The Festival offers an indoor program in the city's finest venues, and free outdoor concerts and activities.
Promotion Partners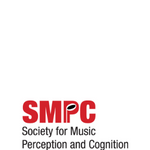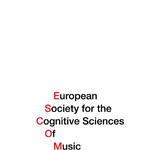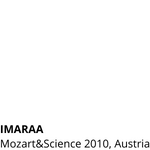 Committees
Scientific Advisors
Organizing Committee
Isabelle Peretz
Université de Montréal
BRAMS
Robert J. Zatorre
McGill University
Montreal Neurological Institute
BRAMS
Virginia Penhune
Concordia University, Montreal
BRAMS
Giuliano Avanzini
Fondazione IRCCS
Istituto Neurologico "C. Besta"
Milan
Maria Majno
Fondazione
Pierfranco e Luisa Mariani ONLUS
Milan
Scientific Secretariat
Luisa Lopez
Child Neurology Unit
University of Rome "Tor Vergata"
"Eugenio Litta" Centre for Developmental Disabilities Grottaferrata, Rome
Program
Day 1
A panel of researchers centered around the BRAMS team leads discussions on research design in clinical, behavioural and brain imaging domains.
Chair
Virginia Penhune, BRAMS
Panel
Steve McAdams, BRAMS
Caroline Palmer, BRAMS
Christo Pantev
Isabelle Peretz, BRAMS
Sandra Trehub
Robert Zatorre, BRAMS
Specific registration is required for the
Workshop.
Day 2
Symposium 1
RHYTHMS IN THE BRAIN: BASIC  SCIENCE AND CLINICAL PERSPECTIVES
Coordinators:
Joel S. Snyder
Virginia Penhune
Edward W Large.
The role of the premotor cortex in sensorimotor transformations for music production
Joyce L. Chen
BRAMS
McGill University, Montreal
Virginia B. Penhune
BRAMS
Concordia University, Montreal
Robert J. Zatorre
BRAMS
McGill University
Montreal Neurological Institute.
The role of the basal ganglia in rhythm processing: evidence from neuropsychology and neuroimaging
Jessica A. Grahn
Medical Research Council
Cognition and Brain Sciences Unit
Cambridge, UK.
Neural correlates of rhythmic expectancy and dynamic attending
Edward W. Large
Joel S. Snyder*
Florida Atlantic University
Boca Raton
*Department of Psychology
University of Nevada, Las Vegas
The effect of metrical interpretation on brain responses to complex rhythms
John R. Iversen
The Neurosciences Institute
San Diego
Symposium 2
NORMAL AND IMPAIRED SINGING
Coordinators:
Simone Dalla Bella
Steven Brown
Singing proficiency in the majority: pitch and time accuracy revealed by acoustical analysis
Simone Dalla Bella
Department of Cognitive Psychology
University of Finance and
Management Warsaw
Brain areas involved in poor-pitch singing
Steven Brown
Department of Psychology
Simon Fraser University
Burnaby, BC
Symposium 3
MUSIC TRAINING AND INDUCED
CORTICAL PLASTICITY
Coordinator:
Christo Pantev
Domain-specific and domain general
effects of musical experience in young children
Laurel J. Trainor
McMaster University
& Rotman Research Institute
Hamilton, ON
Interaction between brain plasticity during performance training and auditory processing
Christo Pantev
Institute for Biomagnetism
and Biosignal Analysis
University of Munster
Absolute pitch
Lutz Jäncke
Department of Neuropsychology
University of Zurich
Musicians – same or different?
Mari Tervaniemi
Cognitive Brain Research Unit
Department of Psychology
University of Helsinki
Effects of asymmetric cultural experiences on the auditory pathway: evidence from music
Patrick C.M. Wong
Departments of Communication
Sciences & Disorders and Otolaryngology
Head & Neck Surgery
Northwestern University
Evanston
Symposium 4
MUSICAL MEMORY:
MUSIC IS MEMORY
Coordinator:
Barbara Tillmann – University of Lyon
Is memory for music special?
Matthew Schulkind
Department of Psychology
Amherst College, MA
How the melody facilitates the message, and vice versa, in infant learning and memory
Jenny Saffran
Erik Thiessen*
Department of Psychology
University of Wisconsin
*Madison and Carnegie Mellon University
Bootstrapping memory for music and text
Emmanuel Bigand
Institut Universitaire de France
LEAD – UMR 5022 CNRS, Pôle AAFE
Université de Bourgogne, Dijon
Learning and familiarity in music:
clinical implications of cognitive
neuroscience
Séverine Samson
Neuropsychology & Auditory
Cognition – JE 2497
UFR de Psychologie
University of Lille 3
Villeneuve d'Ascq
& La Salpêtrière Hospital, Paris
Neural correlates of the musical lexicon
Isabelle Peretz
Department of Psychology
BRAMS
Université de Montréal
Day 3
8.30 - 11.00 New Residence Hall
POSTER SESSION 1
Presentation of odd-numbered posters
See list in program, pages XX – XX
Posters will be located in Ballroom A-B on the lower floor of the New Residence Hall.
Transfer to Leacock Building
Keynote Lecture
THE MUSIC INSTINCT
The evolutionary history of human musical and linguistic ability
Steven Mithen
School of Human and Environmental Sciences
University of Reading, UK
Symposium 5
EMOTIONS AND MUSIC: NORMAL AND DISORDERED DEVELOPMENT
Coordinators:
Daniel J. Levitin
Mari Tervaniemi
Music and the infant brain: a fMRI study in newborns
Maria Cristina Saccuman
Department of Psychology
and Neuroscience
University Vita-Salute San Raffaele
Milan
Subjective appraisal of music:
neuroimaging evidence
Elvira Brattico
Cognitive Brain Research Unit
Department of Psychology
University of Helsinki
Interpretation of musical emotion
by adolescents with Autistic Spectrum Disorders
Daniel J. Levitin
Department of Psychology
McGill University
Montreal
Does autism provide a model for studying musical emotion recognition in typical children?
Pamela Heaton
Department of Psychology
Goldsmiths College
University of London
"NEW DIRECTIONS":
COCHLEAR IMPLANTS
Coordinator: Nina Kraus
The importance of temporal
envelope and fine structure cues for speech and music: lessons from cochlear implants
Robert V. Shannon
Department of Auditory Implants and Perception
House Ear Institute
Los Angeles
Music in the lives of deaf children with cochlear implants
Sandra Trehub
Department of Psychology
University of Toronto
Mississauga, ON
Training-induced malleability in neural encoding of pitch, time and timbre
Nina Kraus
Department of Communication Sciences,
Neurobiology and Physiology,
Otolaryngology
Northwestern University
Evanston, IL
Day 4
8.30 - 11.00 at New Residence Hall
POSTER SESSION 2
Presentation of even-numbered posters
See list in program, pages XX – XX
Posters will be located in Ballroom A-B on the lower floor of the New Residence Hall
Transfer to Leacock Building
Symposium 6
LISTENING TO AND MAKING MUSIC
FACILITATES BRAIN RECOVERY  PROCESSES
Coordinator: Gottfried Schlaug
Brain correlates of mirror function in music
Stefan Koelsch
Department of Psychology
University of Sussex
Brighton
From singing to speaking: why does singing help aphasic patients?
Gottfried Schlaug
Beth Israel Deaconess Medical Center
& Harvard Medical School
Boston
Learning to play piano supports fine motor rehabilitation after stroke
Eckart Altenmüller
Institute of Music Physiology
and Musicians' Medicine
University of Music and Drama
Hannover
Rhythmic auditory stimulation
improves gait in stroke patients
Michael H. Thaut
Department of Music-Theatre-Dance
School of the Arts
Colorado State University
& Center for Biomedical
Research in Music
Fort Collins, CO
Symposium 7
MUSIC, PROSODY, AND MOTOR
PROGRAMMING: A COMMON
NEURAL ORGANIZATION?
Coordinators: Giuliano Avanzini
Fondazione IRCCS Istituto Neurologico
"Carlo Besta", Milan
Katie Overy
Institute for Music in Human and Social Development
University of Edinburgh
The supramodal syntax: a missing link between action representation and human communication?
Luciano Fadiga
Faculty of Medicine – DSBTA Section of Human Physiology
University of Ferrara
Impairments of linguistic prosody
among individuals with amusia
Aniruddh D. Platel
The Neurosciences Institute
San Diego, CA
<br>
Impairments of emotional
prosody among individuals
with amusia
William Forde Thompson
Department of Psychology
Macquarie University
Sydney
Perceiving music in context
Caroline Palmer
Karsten Steinhauer*
BRAMS
Department of Psychology
McGill University
Montreal
*School of Communication Sciences and Disorders, Montreal
ECM Test
"Educazione Continua in Medicina"
for Italian participants only