29-31 May 2014
The Neurosciences and Music – V
Cognitive Stimulation and Rehabilitation
Intro
In partnership with
Université de Bourgogne, Dijon
Municipality of Dijon
Lyon Neuroscience Research Center
With cooperation from
EBRAMUS "Initial Training Network" funded by the 7th European Framework Marie Curie Action
NYAS – New York Academy of Sciences
The fifth international congress of neurosciences and music will take place in France, in Dijon and will focus on "Cognitive Stimulation and Rehabilitation". It is conceived as a continuation of the previous meetings on the relation between Neurosciences and Music organized by the Mariani Foundation which dealt with "Mutual interactions and implications on developmental functions" (Venice, 2002), "From perception to performance" (Leipzig, 2005), "Disorder and plasticity" (Montreal 2008), "Learning and Memory" (Edinburgh, 2011).
Cognitive stimulation is a fascinating issue, which taps into a crucial aspect of the human brain: its neural and functional plasticity. Understanding the cognitive and neural mechanisms that govern this plasticity is a key issue for human life and basic science, and has tremendous implications for society in terms of technology, education and healthcare. In healthy individuals, cognitive stimulation aims to boost cognitive and motor functions for specific purposes and to reduce the harmful effects of aging. In patient populations, cognitive stimulation is a non-pharmacological method to recover brain and motor functions after brain injury or delayed mental development. It opens new perspectives for therapeutic approaches designed to improve the well-being of patients suffering from various diseases, including Alzheimer's, Parkinson's and stroke.
Music has several advantages for cognitive and brain stimulation. It is highly enjoyable and engaging, notably for patients, and it evidently taps into cognitive, emotional and motor processes that involve numerous brain areas. The congress will present the most striking research demonstrating the effects of music on brain and cognitive plasticity, cognitive development, language, communication and socialization, and the rehabilitation of motor and cognitive deficits in patients.
The program will include a Keynote Lecture, Pre-conference Workshops which will be held in the afternoon of May 29, thematic Symposia and Poster Sessions. A supplementary session on "The Power of Music" is open to the general public in the morning of May 29, organised in partnership with SACEM Université and France Musik.
The scientific meeting will be of interest for neuroscientists and psychologists, including students, and also to clinical neurologists, clinical psychologists, therapists, music performers and educators as well as musicologists. Dijon is home to the Université de Bourgogne and its LEAD-Laboratoire d'Etude de l'Apprentissage et du Développement, a cognitive psychology lab whose research activity focuses on changes in mechanisms of information processing during development. The LEAD also coordinated the European research program EBRAMUS (European BRAIn and MUSic) on "New perspectives for stimulating sensory and cognitive processes".
Thanks to the partnership with the Municipality Dijon, special parallel activities in this historic town with possible extensions to the celebrated wine-making region of the "Côte d'Or" will complement the intense scientific program. As venue the delightful Grand Théâtre, with its authentic atmosphere, has been chosen, and the welcome event will be hosted in the magnificent Palais des Ducs, next to Jean-Philippe Rameau's native house.
Music will remain present continuously during the congress, thanks to a Rameau concert (Airs & Symphonies) given by Le Concert d'Astrée (conductor E. Haïm) in the city Auditorium (May 30) to celebrate the special 250th anniversary of this great composer's life. Informal musical sessions will be organized for the participants (May 31), and other musical events to be discovered as on-site surprises. The pedestrian areas surrounding the Theatre offer numerous cafés and bistrots appropriate for further brain storming sessions.
Promotion Partners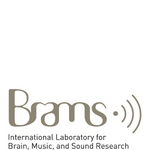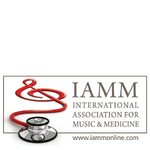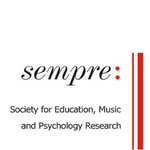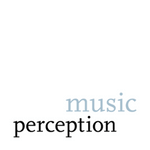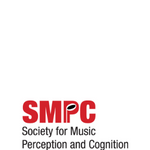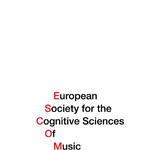 Committees
Scientific Committee
Emmanuel Bigand*
Université de Bourgogne, France
Barbara Tillmann *
Lyon Neuroscience Research Center, France
Eckart Altenmüller *
Giuliano Avanzini
"C. Besta" Neurological Institute, Milano, Italy
Katie Overy *
Gottfried Schlaug
Beth Israel Deaconess Medical Center and Harvard Medical School, Boston, USA
Mari Tervaniemi
Cognitive Brain Research Unit, Helsinki University, Finland
Organizing Committee
Simone Dalla Bella *
Université Montpellier 1, France
Hervé Platel *
Université de Caen, France
Séverine Samson *
Université Lille Nord, France
Daniele Schön *
University of the Mediterranean, Marseille,
France
Scientific Advisors
Isabelle Peretz *
University of Montreal, BRAMS, Canada
Robert Zatorre
McGill University, BRAMS, Montreal, Canada
Scientific Secretariat
Luisa Lopez *
Child Neurology Unit, "Eugenio Litta" Center for
Developmental Disabilities, Grottaferrata, Rome
University of Rome "Tor Vergata", Italy
* EBRAMUS NETWORK
Program
Day 1
Grand Théâtre
OPEN PUBLIC SESSION
The power of music on brain and cognition
Le pouvoir de la musique sur le cerveau et la cognition
Chairs: Emmanuel Bigand and Bénédicte
Poulin-Charronnat
CNRS, Dijon
ROUND TABLES
MUSIC AND SOCIETY
B. Descottes
PESM, Dijon
Marc Leman
Ghent University
R. Liorca
CRR de Dijon/Châlon sur Saône
Maria Majno
Fondazione Mariani, Milan
Matthias Röder
Karajan Institute, Salzburg
Raphaël Levron
Sacem
MUSIC AND SCIENCE
Simone Dalla Bella
Universitè Montpellier 1
Virginia Penhune
Laboratory for Brain, Music and Sound Research, & Concordia University, Montreal
Isabelle Peretz
Université de Montréal
Hervé Platel
Université de Caen
Severine Samson
Université Lille Nord
Daniele Schön
University of the Mediterranean, Marseille
Barbara Tillmann
Lyon Neuroscience Research Center
Robert Zatorre
Montreal Neurological Institute
MUSIC AND WELL-BEING
Eckart Altenmüller
Hannover University for Music Drama and Media
Gérard Mick
CHU, Grenoble
A. Bonnin
Président Université de Bourgogne
Sonia Kotz
University of Manchester
Olivier Rouaud
Neuropsychologue Dijon
Patrick Ayrton
Harpsichord, Conservatory of The Hague
and his friends
Workshops
Cognitive developm ent AND MUSIC
Music therapy with disorders of
consciousness: current evidence and
emergent evidence-based practice
Wendy Magee
Temple University.
Philadelphia, PA, USA
Julian O'Kelly
Aalborg University in association with the Royal
Hospital for Neuro-disability,
London, UK
The problem of poor-pitch singing: from internal mechanisms to pedagogical intervention
• Poor Pitch Singing: a developmental view
Steven Demorest
Laboratory for Music, Cognition, Culture and
Learning (MCCL)
School of Music, University of Washington,
USA
• Neural regulation of pitch perception and
production
Psyche Loui
Music, Imaging, and Neural Dynamics
(MIND) Lab, Department of Psychology
Program in Neuroscience and Behavior
Wesleyan University, USA
Research in Neuromusic
The EBRAMUS experience: where to go from here
• General introduction to the EBRAMUS
project: Europe Brain and Music – New
perspectives for stimulating sensory and
cognitive processes
Emmanuel Bigand
Université de Bourgogne, France
• Presentation of research, network and
training activities of EBRAMUS
Floris Van Vugt
IMMM, University of Music, Hannover,
Germany & CAP, Lyon Neuroscience
Research Center, France; now at McGill
University, Montreal, Canada
Nicolas Farrugia
WSFiZ, Warsaw University, Poland & Max
Planck Institute for Human Cognitive and
Brain Sciences, Leipzig, Germany; now at
Goldsmiths, University of London, UK
Discussion (in the presence of EBRAMUS
students and partners)
KEYNOTE LECTURE
Cognitive plasticity in older adults: effects of cognitive training and physical exercise
Louis Bherer
PERFORM Centre
& Department of Psychology
Concordia University, Montréal, Canada
PALAIS DES DUCS
WELCOME COCKTAIL
by invitation of the Université de Bourgogne and Municipality of Dijon
A musical presentation about Rameau and music cognition
with Patrick Ayrton
Harpsichord, Conservatory of The Hague
Day 2
GRAND THÉÂTRE
Official Welcome, from the representatives of the City and University
Symposium I
MUSICAL EXPERTISE AND MORE ?
Chair: Sylvain Moreno
Promises of formal and informal musical activities in advancing neurocognitive development throughout childhood
Vesa Putkinen
University of Helsinki , Finland
The development and maturation of neurocognitive markers of musicianship
Dana Strait
University of Maryland, USA
Music training and brain plasticity during development: multidimensional model
Sylvain Moreno
Rotman Research Institute, Baycrest Hospital & University of Toronto, Canada
How do we tease apart influences of music training from those of IQ, personality, and music aptitude?
Glenn Schellenberg
University of Toronto, Mississauga, Canada
Discussion
Symposium 2
MOVING ON THE BEAT OF MUSIC: BRIDGING TRAINING / REHABILITATION STRATEGIES AND TECHNOLOGY
Chairs: Simone Dalla Bella and Sonja Kotz
Sonification of movements for stroke-rehabilitation: two novel approaches to improve motor recovery by using advanced technology
Eckart Altenmüller
Institute of Music Physiology and
Musicians' Medicine
Hannover University for Music Drama
and Media, Germany
Exploring music-to-movement alignment strategies for athletes and Parkinson patients with DJogger
Marc Leman
IPEM, Ghent University, Belgium
Music-induced stabilization of breathing and running
Benoit Bardy
Movement to Health Laboratory, EuroMov Montpellier 1 University, France
Effects of auditory cueing in Parkinson's disease: beyond a motor benefit
Simone Dalla Bella
EuroMov, University of Montpellier 1, France
Discussion
Short walk from Grand Théâtre to Salle Devosges
Poster Session I
Short walk from Salle Devosges to Grand Théâtre
GRAND THÉÂTRE
Symposium 3
INDIVIDUAL DIFFERENCES IN MOVEMENT COORDINATION: EFFECTS OF TRAINING, APTITUDE, AND NEUROLOGICAL DISORDERS
Chairs: Peter Keller and Shinichi Furuya
Temporal prediction in musicians and patients with focal brain lesions
Peter Keller
The MARCS Institute
University of Western Sydney, Australia
Impaired movement timing in Parkinson's disease and ADHD: rehabilitation and treatment strategies
Michael Hove
Harvard Medical School, Boston, USA
Acquisition and reacquisition of motor coordination in musicians
Shinichi Furuya
Faculty of Science and Technology
Sophia University, Japan
Motor timing and cognitive ability
Fredrik Ullén
Department of Neuroscience
Karolinska Institutet, Sweden
Discussion
AUDITORIUM
Concert "Airs & Symphonies de Rameau"
Barytone Stéphane Degout
Concert d'Astrée
conducted by Emmanuelle Haïm
Day 3
GRAND THÉÂTRE
Symposium 4
MUSICAL RHYTHM AND LANGUAGE DEVELOPMENT: BASIC RESEARCH AND TRANSLATION TO RHYTHM-BASED INTERVENTIONS
Chair: Devin McAuley
Rhythm processing in development stuttering
Devin McAuley
Michigan State University, East Lansing, USA
At the rhythm of language: children's slow temporal sensitivity and phonological processes correlate within Wernicke's region
Ioulia Kovelman
University of Michigan, Ann Arbor, USA
Rhythm and literacy abilities: what is the relationship and can rhythm-based interventions help students with developmental dyslexia?
Jennifer Thomson
University of Sheffield, UK
Rhythm perception relates to syntactic production in children: implications for typical and atypical language development
Reyna Gordon
Neuroscience Lab
EEG/ERP Lab
Vanderbilt Kennedy Center, Nashville, USA
Discussion
Symposium 5
TEMPORAL EXPECTATIONS IN A DEVELOPMENTAL PERSPECTIVE
Chairs: Barbara Tillmann and Daniele Schön
Bridging dynamic attending and active sensing theories
Benjamin Morillon
Columbia University Medical Center, New York USA
Short and long-term rhythmic intervention in language disorders
Daniele Schön
Institut de Neurosciences des Systèmes Marseille, France
Discussion
Symposium 6
DANCE AND THE BRAIN: A NEW WINDOW TO STUDY BRAIN PLASTICITY
Chair: Virginia Penhune
Laboratory for Brain, Music and Sound Research & Concordia University, Montreal, Canada
The impact of sensorimotor experience on affective evaluation of movement
Emily Cross
School of Psychology, Bangor University, UK & Radboud Universiteit Nijmegen, The Netherlands
ProgramNMV.
Long-term dance training changes brain structure
Krysta Hyde
International Laboratory for Brain, Music and Sound Research, Montreal
& University of Montreal & McGill University
Montreal, Canada
Discussion
Short walk from Grand Théâtre to Salle Devosges
Poster Session II
Short walk from Salle Devosges to Grand Théâtre
GRAND THÉÂTRE
Symposium 7
THE BEAT: A STRUCTURED ENVIRONMENT FOR MOVEMENT, COMMUNICATION AND SOCIALIZATION
Chair: Katie Overy
Motor responses to a steady beat
Katie Overy
IMHSD, Reid School of Music
Edinburgh College of Art
University of Edinburgh, UK
The importance of rhythm and interpersonal synchrony in social development
Laurel Trainor
Department of Psychology, Neuroscience
& Behaviour
McMaster Institute for Music and the Mind McMaster University, Hamilton, Ontario, Canada
Beat perception ability and gait improvements in Parkinson's disease
Jessica Grahn
Department of Psychology
Brain and Mind Institute
University of Western Ontario, London, Canada
Rhythm and synchronization in audition, speech and related disorders
Sonja Kotz
School of Psychological Sciences
University of Manchester, UK
Discussion
Symposium 8
MUSIC AND EMOTION: IMPLICATIONS FOR THERAPY AND REHABILITATION
Chairs: Stefan Koelsch and Robert Zatorre
Functional neuroanatomy of music-evoked emotions: Implications for therapy
Stefan Koelsch
Freie Universität, Berlin, Germany
Musical pleasure and reward: mechanisms and dysfunction
Robert Zatorre
Montreal Neurological Institute, Canada
Music and beyond: the role of music and emotion in rehabilitation
Patrick Vuilleumier
University Hospital & Medical Center
& University of Geneva, Switzerland
Discussion
Day 4
GRAND THÉÂTRE
Symposium 9
THE ROLE OF MUSIC IN PROMOTING INFANTS' WELL-BEING: CLINICAL AND RESEARCH PERSPECTIVES
Chair: Maria Cristina Saccuman
First Sounds: NICU Rhythm, Breath and Lullaby research and practice
Joanne Loewy
The Louis Armstrong Center for Music and Medicine Mount Sinai Beth Israel Med Center
& Albert Einstein College of Medicine
New York, USA
Singing interventions for forestalling or alleviating infant distress
Sandra Trehub
University of Toronto & Université de Montréal
Canada
Discussion
Symposium 10
MUSIC COGNITION IN DEMENTIA
Chairs: Andrea Halpern and Jason Warren
Preservation of musical memory and engagement in healthy aging and dementia
Lola Cuddy
Queens University, Kingston, Canada
Music as a probe of social cognition in frontotemporal dementia
Jason Warren
Dementia Research Centre, UCL Institute of Neurology, University College London, UK
Musical tasks targeting preserved and impaired functions in two dementias
Andrea Halpern
Bucknell University, Lewisburg, USA
Efficiency of non-pharmacological treatments in dementia: the power of music
Severine Samson
University of Lille, Institut Universitaire de France & La Salpêtrière Hospital, Paris, France
Discussion
General discussion and conclusions
Short walk from Grand Théâtre to Salle Devosges
SALLE DEVOSGES
Poster Session III and farewell lunch
Symposium I
Musical expertise and more ?
Chair: Sylvain Moreno
Rotman Research Institute, Baycrest Hospital & University of Toronto, Canada
Promises of formal and informal musical
activities in advancing neurocognitive
development throughout childhood
Vesa Putkinen
University of Helsinki , Finland
The development and maturation of
neurocognitive markers of musicianship
Dana Strait
University of Maryland, USA
Music training and brain plasticity during the development: a multidimensional model
Sylvain Moreno
Rotman Research Institute, Baycrest Hospital
& University of Toronto, Canada
How do we tease apart influences of music training from those of IQ, personality, and music aptitude?
Glenn Schellenberg
University of Toronto, Mississauga, Canada
Discussion